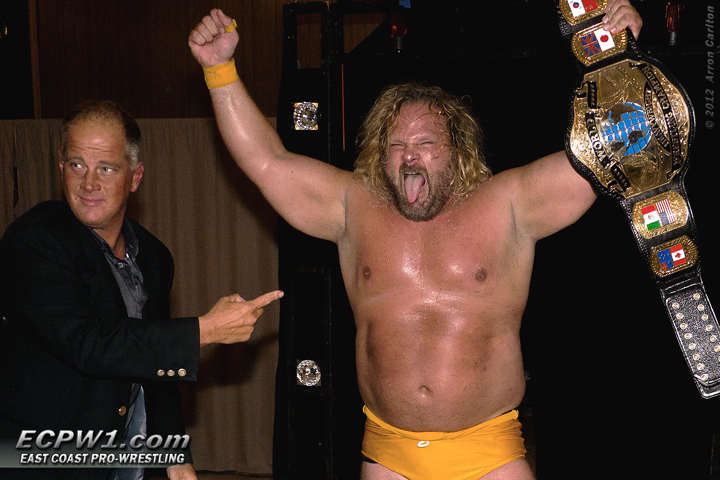 –On June 15, 2012, at the at The Paramus Elk's Lodge—during an ECPW Adrenaline taping, "THe Reinforcer" Andrew Anderson became the new ECPW Champion. The win came in controversial fashion, in a match that was originally billed to be Andrew Anderson taking on Bill Daly for the vacated title.
Earlier in the night, Gino Caruso faced Doug DeVito in an attempt to regain "ownership" of ECPW. Gino Caruso had everything under control—beating the hell out of Doug DeVito all over the Elk's Lodge, even with expected interference from Crazy Ivan and The Peacemaker. The match ended in controversy, when Andrew Anderson attacked Gino, giving Doug DeVito the opening to pick up the win. Anderson's actions came as a shock to ECPW fans. Andrew Anderson went on to defeat Chris Steeler (Who replaced Bill Daly) to once again become ECPW Champion. Andrew Anderson is now a 3-Time ECPW Champion. Unfortunately for Daly, he was attacked backstage, screwing him out of his Championship opportunity.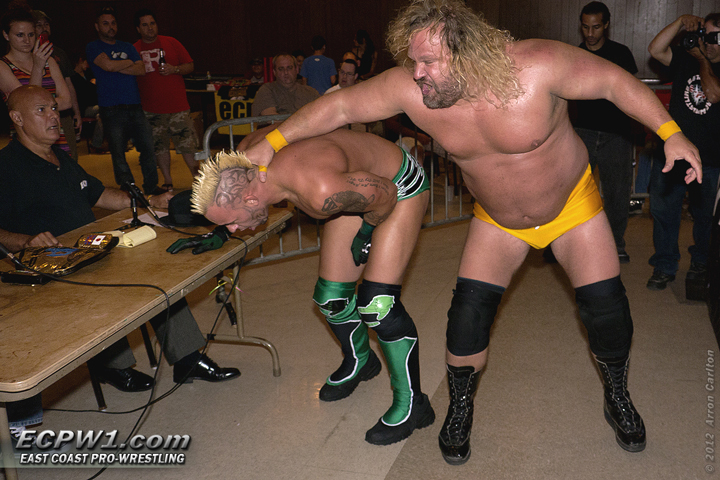 Make sure to tune into ECPW Adrenaline on ecpw1.com in the coming weeks to witness these and other events from the TV Taping on June 15th. Here is the latest edition of ECPW Adrenaline (http://www.youtube.com/watch?v=v2wOyStaWVY).